Confidently Deliver
Presentations Like A Pro:
CLEAR, CONCISE & COMPELLING
Executive Presence Coaching &
High-Performance Presentation Training
HOW WE HELP OUR CLIENTS

Experiential's Executive Presence & Presentation Coaching and training will equip you
with the tools and techniques needed to achieve success. We help you discover your authentic voice and message to deliver impactful presentations.
INDUSTRIES WE SERVE

Experiential works with organizations in a wide range of industries from automobile manufactures, higher-education, government ministries, insurance, private equity and more.
WHY HIRE AN EXECUTIVE PRESENCE COACH

In today's fast-paced business world, every presentation has high stakes, and every audience deserves your absolute best. You—the presenter needs to be at your best.
Experiential's Executive Presence Presentation Coaching will equip you with the tools and techniques needed to achieve success. One-to-one presentation coaching helps you to be your best self as a relaxed, confident leader or executive.
Hello, I am Pamela Wigglesworth, CEO and Communication Consultant at Experiential. You will learn how to enhance your presentation by speaking at the right pace and volume; develop the skills to communicate in a way that makes an emotional connection with your audience, client or management; and use storytelling to engage them.
Become comfortable knowing how to make the right changes to your content, deliver your message with style and confidence and demonstrate positive body language and gestures.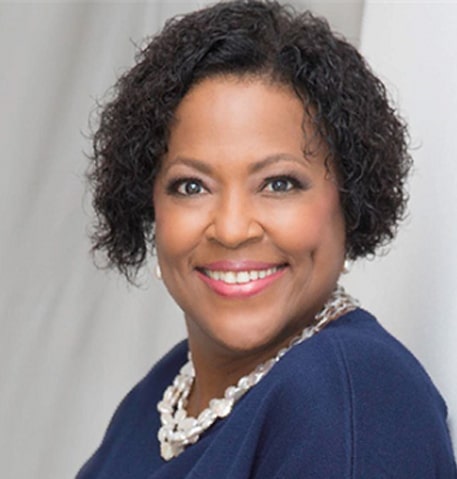 WHY CHOOSE US

EXPERIENCED CONSULTANT
Presentation training is my wheelhouse. I help clients establish their executive presence, then share their thoughts and ideas, and deliver high-performance presentations with style, confidence and authority. I support clients across multiple industries and countries across Asia.
CERTIFIED PROFESSIONAL
Skilled international professional speaker and facilitator who has been awarded the (CSP) Certified Speaking Professional designation conferred by the National Speakers Association, in which there are approximately 750 CSP's worldwide, and a member of the Global Speaker's Federation. Experienced corporate facilitator of 13+ years in training and development with a WSQ Advanced Certification in Training & Assessment (ACTA).
HAPPY TRANSFORMED CLIENTS
Executive Presence & Presentation training takes anxious, time-strapped senior leaders and executives with unstructured, unclear presentation skills and transforms them into empowered, authoritative, and compelling presenters that deliver business results.Â
FREE CONSULTATION CALL

I'm sure you have questions. Everybody does. The next step is to reach out to me to connect. Schedule a 20-minute consultation call.
[rt_cf7_style submit_background_color="#ffffff" submit_hover_color="#001139″ submit_text_color="#001139″ submit_text_hover_color="#ffffff" radiant_background_color="#f8f8f8″ radiant_font_color="#9d9d9e" radiant_border_style="solid" radiant_border_color="#dedede" radiant_border_bottom="1px" radiant_font_focus_color="#95afcc" radiant_background_focus_color="" radiant_focus_style="solid" radiant_focus_color="#95afcc" radiant_focus_bottom="1px"]
[/rt_cf7_style]
CLIENT TESTIMONIALS

[rt_testimonial_style testimonial_style="ten" content_font_color="#525252″ use_theme_fonts="yes" allow_nav="false" autoplay_timeout="6″ posts_in_desktop="1″ posts_in_tab="1″ content_font_size="15px" content_line_height="30px" content_letter_spacing="0px" extra_class="team-text-weight"]